Hurricane/Southside Line-Ups: Ding dong, hier kommt die Festival-Saison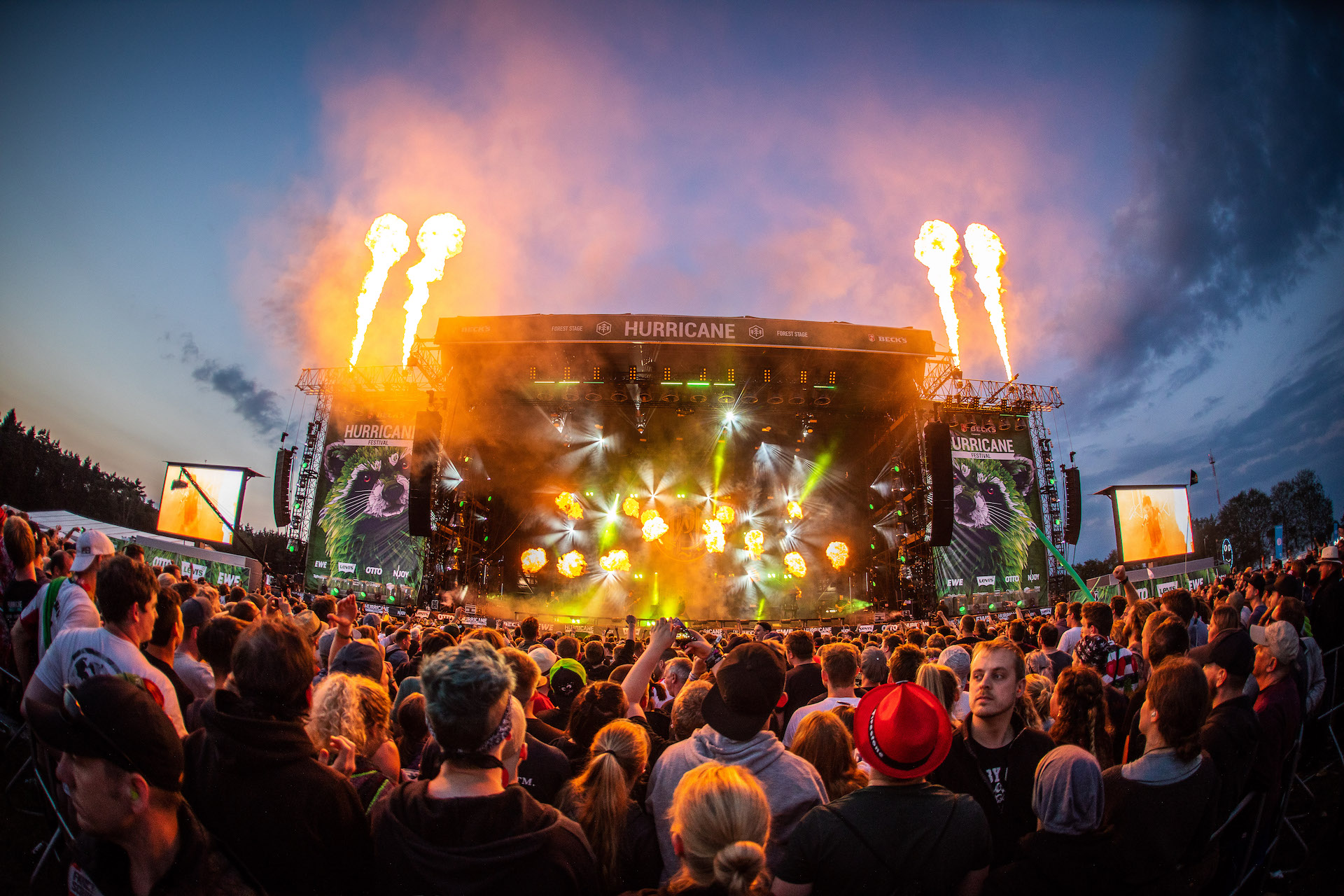 Nach dem Abebben der pandemischen Lage im Frühjahr 2022 bestimmen große Namen wie die Seeed, The Killers und K.I.Z. das Line-up der beiden Geschwister­festivals.
Nach zwei Jahre in pandemischer Starre steht endlich wieder eine ausgelassene Festivalsaison vor der Tür.
Auch Großevents wie das Hurricane und Southside finden wieder statt.
Ein erster Blick auf die bisher bestätigten Acts im Line-up 2022 kündigt ein mega Musikevent an.
Die Masken sind in allen Bundesländern gefallen und wo die Frühlingssonne bereits Einzug hält, fühlt es sich schon ein wenig danach an, als läge die Corona-Pandemie endlich hinter uns. Der Festivalsommer kommt. Und nach dem Kulturveranstalter FKP Scorpio, der hinter dem Hurricane-Festival und dem Southside-Festival steht, mit drei Indoor-Festivals an der Ostsee im Herbst letzten Jahres zum ersten Mal seit Pandemiebeginn wieder Festivals ausgerichtet hat, stehen im Sommer 2022 wieder die beiden bekannten XXL-Events an.
Das Line-up ist wie eh und je gespickt mit zahlreichen Headlinern. In diesem Jahr sind neben vielen anderen mit dabei: Seeed, The Killers, Deichkind, Twenty One Pilots, Kings of Leon oder Rise Against – vielleicht ist das Southside Festival auch deshalb bereits komplett ausverkauft. Für das Kultfestival Hurricane, das wie all die Jahre zuvor im norddeutschen Scheeßel stattfindet, gibt es aber noch Karten, die ab 102,75 Euro erhältlich sind.
Neben jeder Menge Live-Musik gibt es auch Neues im Programm: Mit der Gründung der neuen Abteilung "Spoken Word & Comedy" baut der Veranstalter das Festivalportfolio in Puncto Poetry Slam weiter aus und will das dort präsentierte Programm auch durch neue Künstler:innen und erweitern.
Sieh dir diesen Beitrag auf Instagram an
Das (vorläufige) Line-up vom Hurricane 2022
Donnerstag
Freitag
Samstag
Sonntag
Kings of Leon
Kummer
Thees Uhlmann & Band
Ferdinand fka Left Boy
Das (vorläufige) Line-up vom Southside 2022
Donnerstag
Freitag
Kings of Leon
Kummer
Thees Uhlmann & Band
Swiss & die Andern
Ferdinand fka Left Boy
The Stickmen Project
Samstag
Buntspecht
Martin Garrix presents STMPD RCRDS: Osrin
Bart B More
DubVision
Justin Mylo
Sonntag